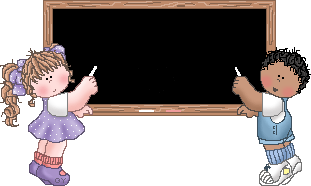 License # 9018688
Teacher, Lead Teacher & Director II
Certificate # 9524957
Has a Child Development Associate (CDA)
(978) 957-3568
Hours 7:00 - 4:30
Tuesday - Friday
​​
Busy Bears Preschool is

OPEN ALL YEAR
​
​
​​​Busy Bears Preschool has the following openings available
for 2 years and older.

Tuesday through Friday


​
2 School Age Openings
Located in Dracut
Englesby Elementary School &
Richardson Middle
School District

I have been a licensed Family Childcare Provider since 1996 and offer childcare to children of all ages. Busy Bears Preschool is licensed for 10 children with an assistant and offers a full preschool curriculum 5 days a week September through June.

A Member of a USDA food program. Busy Bears Preschool provides USDA meals on a daily basis including breakfast, am snack, lunch and pm snack.


Yours For Children Food Program
Since opening my daycare, I feel truly rewarded to work with children on a daily basis. I love my job very much and get great pleasure in seeing the children head off to school. It is such a wonderful feeling knowing I had such an impact on a child's life. Busy Bears Preschool offers an environment to allow the children to develop and grow. I provide the highest quality care for children of all ages and achieve this through experience, education and my love for children.

The preschool/nursery school program is developmentally appropriate for the children so that all children of all ages can benefit from it. I use lots of music in my program because I truly feel that children learn more through music as well as the music stimulates the younger children and infants during the preschool/nursery school program. I always bring the younger children and infants into the program through the music I use. I also use classical music during free play and nap time to provide a nice relaxing environment for all of the children to enjoy.

I am Teacher, Lead Teacher and Director II Certified for infants, toddlers and preschoolers as well as certified in CPR and first aide. I Received my CDA (Child Development Associates) on February 1, 2004. I continue with my education because I enjoy learning how children grow and develop which helps me understand and care for children in my program.

We offer full and part time care. We also offer before and after school care for school age children.

Busy Bears Preschool is located in a country setting with 3 acres of land in a wooded environment among tall pine trees. Lots of area for the children to run and play as well as outside play equipment such as monkey bars, swings, Barbie cottage house, sandbox, Fisher Price slide center and ride on toys.

Inside Busy Bears offers a large area for the children to move freely. The room is very bright and cheerful for any child to enjoy with plenty of hands on equipment as well as a variety of toys for children of all ages. Child size table and chairs with plenty of craft and art supplies on hand for the children to explore daily.

Busy Bears Preschool has a private yahoo group for families who are currently enrolled with their program. This group receives a daily e-mail of their children's activities and lunch menu. Also any other important information regarding the program is posted as well as pictures of the children during activities
​(with parents permission).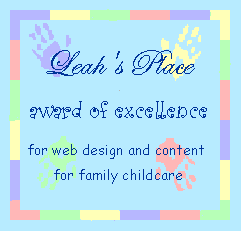 Busy Bears Preschool
&
Family Child Care

Check out our reviews and references on our Facebook Page